Since 1965 Hill's Service Co., Inc. has made its mission a priority to provide top-notch service and equipment to its customers. Providing reputable equipment to its customers and backing it up with high quality service helps our customers feel like their best interest is at heart. We provide over 200 years of experienced service providers to insure the customer's care is most important. We provide customer service care agreements that help maintain equipment maintenance, discount pricing on parts and service, and help insure equipment warranty information is kept in order.
At Hill's Service Company, Inc / Laurens we maintain the highest installation and service standards and employ only the best technicians that are EPA licensed and attend periodic training courses so they are on top of all advances, technology and code as it changes.
We are dedicated to providing our customers with the highest quality service, parts and equipment possible at reasonable prices.
We've been proudly serving our local community with top of the line products, service, and maintenance for years and hope to do the same for you today!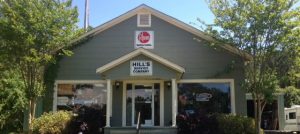 Vision and Values
Our Vision
We will be recognized as the model of excellence, challenging traditional boundaries, seizing opportunities, and be the renowned provider of innovative products and services.
Our Values
Pioneering the industry we serve through innovation and creativity
Absolute honesty and integrity
Passionate, heartfelt care and support for our customers
Teamwork is the source of our strength
Change is essential; we will always embrace it
We encourage our associates to be prudent risk takers, to grow, to contribute and accomplish